Hair Transplant Recovery Timeline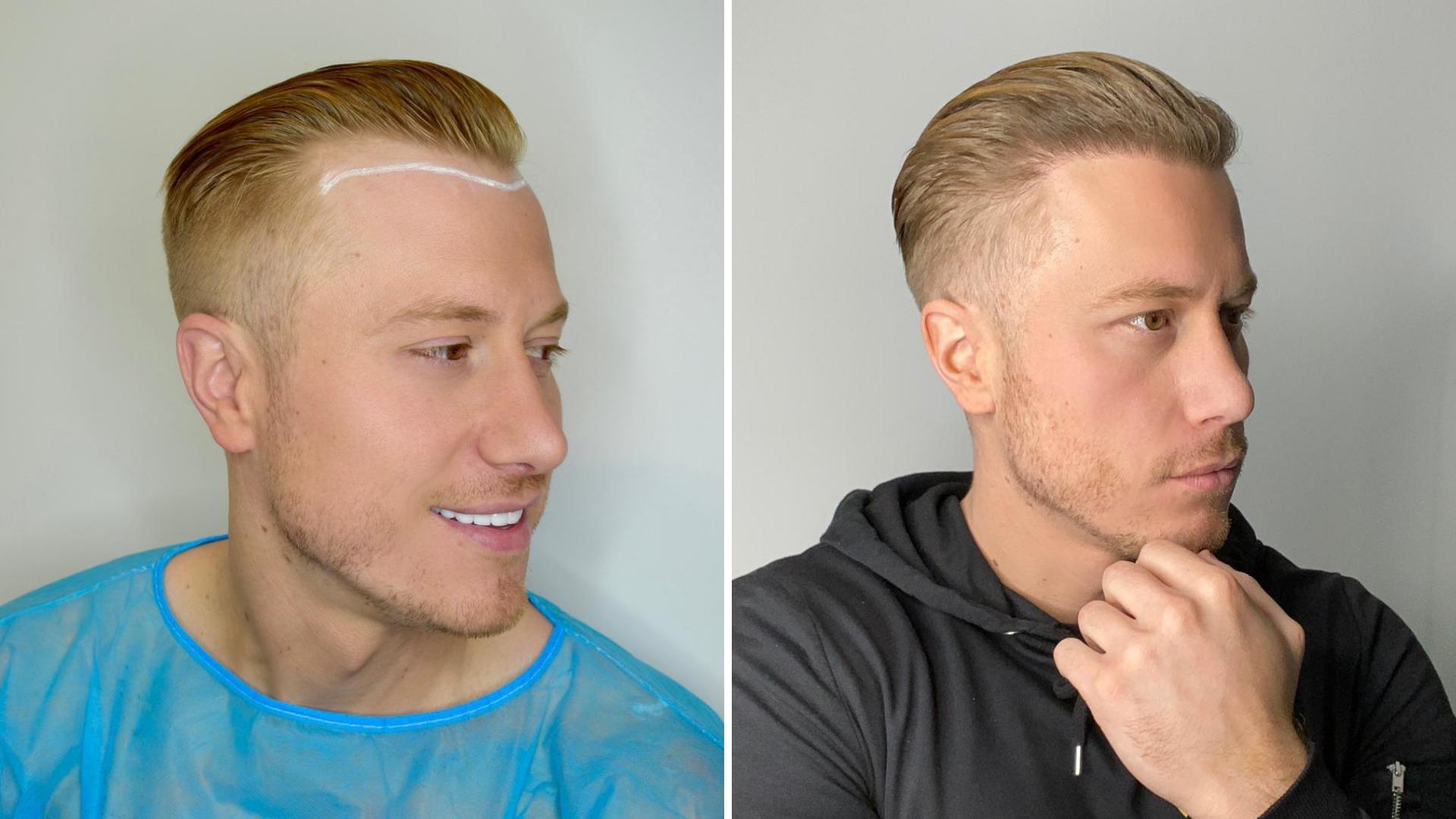 If you are wondering how long it will take for your hair transplant to take effect, you've come to the right place. The procedure itself can take a single day, though many patients require a second appointment. During the first month after surgery, hairs start to grow and your doctor may suggest you avoid certain foods. This is so the grafts can take root. You should see your hair growth and have a clear idea of the final outcome by the end of six months.
Once you undergo the procedure, you should see new hair sprouting from your donor area after approximately three months. This new hair growth will be thin, and appear 'wispy' at first, but will gradually thicken over time. New hairs will probably grow out in patches, and you may experience an acne-like condition. Thankfully, this is only temporary. New hairs will also likely get trapped under your scalp, causing ingrown hair, which is usually easily treated.
After the procedure, the area will continue to heal and new hair will start to grow. At about two weeks following the surgery, a scab will form around each graft and should fall off. Afterward, you'll be given pain medication and antibiotics. Your scalp will also look red and scaly for a few days. Your hair transplant timeline will depend on the exact type of hair transplant you choose, but the process should last between four and eight hours.
By four to six months after surgery, approximately 40% of the transplanted hair should be on the scalp. This number increases by 50% at six months and reaches 80% at nine months. The final results will take anywhere from nine to 18 months, but most patients can expect full growth within 12 months. A healthy diet, prescribed medications, and regular massage of your scalp can help you see results sooner. However, the timeline does not mean the success rate is guaranteed.
Some patients may need more than one procedure. Before performing the first procedure, your surgeon will discuss multiple procedures. Then, you can begin to see results at approximately 18-24 months. However, some people may still continue to grow new hair after one year. If you want to add more density to the transplanted area, you can also choose to have more than one procedure. In general, the procedure timeline for hair transplants varies, so it's best to check with your surgeon before scheduling your procedure.
Although FUE surgery is the fastest and least invasive procedure available, the recovery time is much shorter. In addition, the scarring from this procedure is barely noticeable and the results take a year or more to show. A hair transplant timeline outlines the recovery period for both types of surgery. This will give you a clear idea of how long your hair transplant will take. If you're interested in the FUE procedure, consider scheduling your consultation with a surgeon who specializes in the procedure.